IT'S TIME FOR IF TALK NUMBER 9: THE FORUM OF DANGEROUS IDEAS HOSTED BY 6.2 EVENTS.
THEME: IDEAS THAT SHAKE, BAKE AND BRING ABOUT DISRUPTION TO THE THINGS WE THINK WE KNOW.
WHAT TO EXPECT: ANYTHING
WHEN: TUESDAY AUGUST 21 2012, FROM 6.30 PM -9.00 PM ULTIMO NSW
AT IF, WE AIM TO CREATE DIFFERING POINTS OF VIEW, NEW IDEAS AND INSPIRE PEOPLE TO THINK DIFFERENTLY. THE STORIES OUR SPEAKERS SHARE ARE INSPIRING, MOTIVATING AND SOMETIMES MOVING.
Almost always, people gain practical knowledge from amazing leaders, creative inspiration from designers and strategic thinking from entrepreneurs.
We want you to leave with a differing view on how we can all challenge the status quo. Some of our speakers have created change, some hope to bring about change, others just lead the life they choose to lead.
All we ask of our speakers is that they share honestly, openly and passionately.
Presenting a line-up of stellar speakers: 

 Tim's work inspires people to see – and seize – opportunities they would have otherwise missed. Basically, he as a fun job, filled with travel, adventure and opportunities to collaborate with leaders and innovators around the world. Tim  is a futurist with solid international experience, client projects take him across North America, Asia and Oceania on a regular basis.
Tim focuses on the power of small; the barriers are collapsing; and, the wisdom is in the group. His message: whatever your goals, you probably need far less resources than you imagine… If the WHY is big enough, people will rally to support you. Start!
Rachael PhD FSB is a post-doctoral fellow at the University of Technology Sydney specializing in motor neurone disease research. She appears on The Skeptic Zone Podcast and ABC local radio in The Dirty Disbelievers and writes for the Skeptics Book of Pooh Pooh, The Conversation, The Punch, The Drum, and Mamamia. She is a vice president of Australian Skeptics Inc, and a member of Mystery Investigators science show for children. Rachael tweets @DrRachie and won the only ever awarded Shorty Award for Health in 2010.
As an ex-graphic designer and copywriter, Rachael enjoys combining her love of science, art and social media as a means of communicating science to the public.

 Prior to Posse.com, Rebekah founded Scorpio Music, one of Australia's most successful artist management companies. Artists  independently signed and developed from scratch include Evermore (500K+ sales), george (300K+ sales), Lisa Mitchell (100K+ sales), Operator Please (Gold), Amy Meredith (Gold) and breakthrough artist Matt Corby.
She has been instrumental in the creation and implementation of large-scale fundraising events such as the Levi's Life Festival to raise awareness about youth suicide and the Make Poverty History concert in 2006. Rebekah is on the Advisory Boards of The Oaktree Foundation, Australia's largest youth run aid and development organisation, and The Global Poverty Project.
A member of The Entrepreneur's Organisation www.eonetwork.org and The Australian Labor Party and a director on the board of Campaign Action, Australia's first progressive grass-roots political training organisation www.campaignaction.org.au

Morgan helps make games happen. As director of Defiant Development, a small studio of grizzled industry veterans located in Brisbane Australia, with a focus on developing high quality games for mobile platforms.
They are the developers of award-winning augmented reality applications, including Inch High Stunt Guy, Bankshot and Mavs AR.
Creators of Rocket Bunnies, available for iOS, Android and Nook.
Our current projects are Warco (an indepth exploration of journalism in warzones from a first person perspective) and Quick Quest (a F2P action RPG for tablets). Videos of both are available at our website.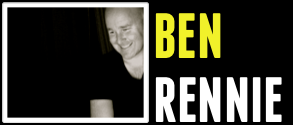 Ben Rennie is the founder of IF talks and unclutteredwhitespaces.com and after 8 IF Talks… Ben has agreed to join a panel.
Ben is the managing partner of 6.2, an innovation lab with offices in Melbourne & Sydney with clients in Australia, USA, Hong Kong and Brazil. 6.2 focus on driving top-line growth by creating transformational new products, brands, services and businesses.
Ben is responsible for shaping the strategic direction of the organisation and help establish 6.2's reputation as one of the leading innovation consultancy providers serving organisations and branded manufacturers.
He has worked in Australia, USA, UK, Hong Kong and Brazil on strategy and solving complex problems for organisations. During this time, working with Chanel, Dolce & Gabbana. Ray-Ban, The NSW Government, Development Bank of Singapore, Google, Bupa, McGrath Real Estate, Coke and Blackberry to name a few you may know and a lot you may not.
The Host: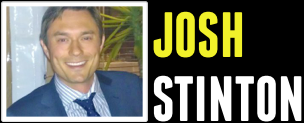 Project Manager at ad:tech – iMedia, board Director at Macquarie University, Event Director at 6.2 | an innovation lab
Josh Stinton is a passionate entrepreneur specialising in events and projects that bring people together to share ideas and drive progress. He has produced, participated, and co-managed events of all shapes and sizes around Asia Pacific including FailCon Sydney, TEDxMacquarieUniversity, various sector specific conferences in digital media, education, energy, aviation and more. He tweets @joshuastinton
For tickets and more information head HERE